Welcome to Maserati Owners Club of Australia.
MOCA was formed in Melbourne in 2015. The Club's goals are to foster and encourage interest in and passion for Maserati vehicles of all types and ages, to provide a forum to allow members to share their knowledge, and to provide social activities for members.
We were honoured that Reg Hunt agreed to act as founding patron of our Club, a role he maintained until his passing in August 2022.
In 2023 we approached Adolfo Orsi to be our new patron, an offer which he gladly accepted. Adolfo's grandfather purchased Maserati in 1937 and Adolfo's father, Omar, was subsequently managing director of Maserati. The Orsi ownership period, from 1937 to 1968, spanned the golden years of Maserati racing cars, including the 250F, 300S, and road cars from the A6G through to the Ghibli. Adolfo is an internationally recognised expert in classic cars and in all things Maserati, and is a noted judge at major international Concours d'Elegance events. We welcome Adolfo as patron of our club.
Since its formation, MOCA has grown rapidly and currently has over 150 members. We aim to be a friendly and welcoming Club, organising monthly "Cars & Coffee" mornings, quarterly "Raids" where members drive their cars to scenic locations for lunch, and an annual "Reg Hunt Dinner". Members can also participate in a Club multi-day drive to AutoItalia in Canberra each year. We do not offer track days or similar timed events, as our focus in on social engagement rather than competition. The Club is accredited by Maserati S.p.A in Modena, and is in regular contact with other Maserati clubs internationally.
Members receive a copy of the Club's annual magazine, a Maserati-themed gift each year with membership renewal, and access to Club and Maserati-themed merchandise.
Membership is open to everyone who owns, or has owned, a Maserati. Associate Membership is available to non-owners who have a genuine interest in the Maserati marque. Rights of members and associates are the same, other than for committee membership and voting entitlements at general meetings.
The Club is a registered association for purposes of Victoria's Club Permit Scheme (CPS), and provides club-plate sponsorship, at no charge, for members with qualifying vehicles. Our members have over 60 cars sponsored by the Club in the CPS, including a wide range of modern and classic Maseratis. As a number of our members have cars from other marques, we allow all qualifying CPS cars to be sponsored by MOCA – avoiding members having cars sponsored by different clubs.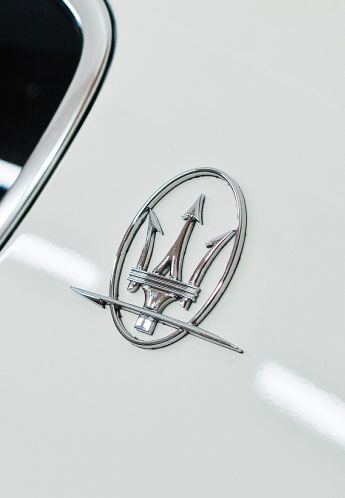 MOCA is a member of the Association of Motoring Clubs, and of Motorsport Australia.
MOCA is incorporated (Reg. No. 0062494X) under Victoria's Associations Incorporation Reform Act (2012), and has adopted the Model Rules under the Act. The Club is run by a volunteer committee which meets monthly to co-ordinate its social and other activities.