Formed in 2015, MOCA has quickly established itself as one of most active Maserati Clubs in the Southern Hemisphere.
We are a Victorian based owners club with a real passion for all things Maserati. We hold monthly Cars and Coffee events and run regular social runs every three months.
This year we were honoured to host Maserati's first ever Global Gathering for members of Maserati Clubs worldwide.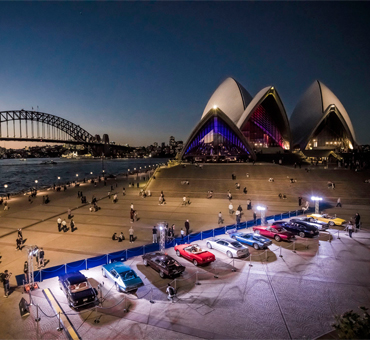 Upcoming Events
Dear Members and Friends,
At last there's some light at the end of the tunnel. It appears we will be able to commence club activities again, albeit in a slightly limited way. However, after 3 weeks with no new cases and no deaths, things are looking decidedly better in Melbourne.
We have decided to recommence Cars and Coffee starting on Sunday 29th November at the usual location at the Sandbar Cafe in Middle Park, Melbourne . Of course, this is subject to any COVID regulations that may be in place at the time, so please respect these rules. If there are any changes to dates or cancellations, we will advise these on our Facebook page, so please check this before each date.
As you will be aware, Beaconsfield Parade is sometimes closed for sporting events such as Ride Around The Bay and Ironman events. The dates for these events for next year have not yet been set. If Beaconsfield Parade is closed, then we will change the date so that we don't clash. Again, any changes will be advised on our Facebook page.
We have also decided to postpone our annual pre-Christmas Reg Hunt Tribute Dinner because of the COVID restrictions for indoor dining. We will now hold this event in the new year and will advise you of the date as soon as we can confirm the venue.
Our AGM has also been postponed as allowed by the Government due to COVID restrictions. Maserati Melbourne has kindly offered to host this event at their showroom in Swan St, Richmond. We expect this will be held sometime in February.
In the interim, please keep well, stay safe and keep smiling