"Maserati Days 2022" – five days celebrating 100+ years of Maserati road and racing cars. This celebration comprised three separate events, as outlined below.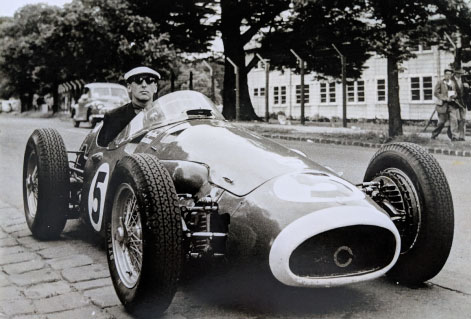 Reg Hunt in his Maserati 250F (chassis no. 2516), Albert Park Lake road circuit, c. 1956
Reg Hunt Dinner – our annual tribute to our Club's Patron, was held this year on Saturday 29 October in the Pavilion Room at the RACV Club, Melbourne. With 93 guests attending, the evening began at 6.30 p.m. with pre-dinner drinks and canapes, followed by a three-course dinner and a lovely speech by Reg's daughter Cheryl, recounting experiences during the family's trip "around the world in 80 days".
Display – on Sunday 30 October, we hosted a display of Maserati cars, supported by other Italian marques, on the oval at the College for the Deaf (597 St Kilda Road). The Display ran from 10 a.m. to 2 p.m. Food, drinks and Maserati Days merchandise were available to purchase, and with great weather we had a display of over 70 vehicles.
Three-day Drive
Monday 31 October: after a morning meeting at Lorbek's showrooms, with coffee and pastries, our convoy of Maserati and other cars made a scenic drive from Melbourne to Hepburn Springs, with a stop en route in Ballarat for lunch and sightseeing. Then on to the beautiful Bellinzona Hotel where we based ourselves for three nights. Group dinner at the Bellinzona.
Tuesday, 1 November (Melbourne Cup Day)
The morning was spent on a scenic drive (regrettably in rather wet weather) via Clunes and Maryborough to the Guildford Hotel for lunch and Melbourne Cup viewing. In the afternoon, we returned to the Bellinzona, and in the evening dinner was again at their Oxford dining room.
Wednesday, 2 November
Morning drive to Curly Flat Vineyard for a wine tasting and lecture. Then a longer drive via Woodend to the Pig and Whistle Hotel for lunch. After lunch, we returned to Bellinzona via Fern Hill, Malmsbury, Glenlyon, and Hepburn Springs. In the evening, we took a short walk to Harry's at Hepburn Springs for our farewell dinner, including an informative address by Oldtimer's Mark Jansen on the state of the classic car market.
Thursday, 3 November
We returned home to Melbourne (or Sydney or Brisbane for our interstate visitors), after a great three days.
Reg Hunt Memorial Dinner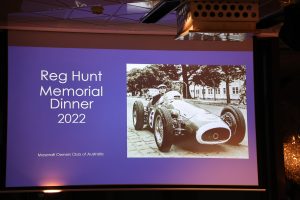 Display Day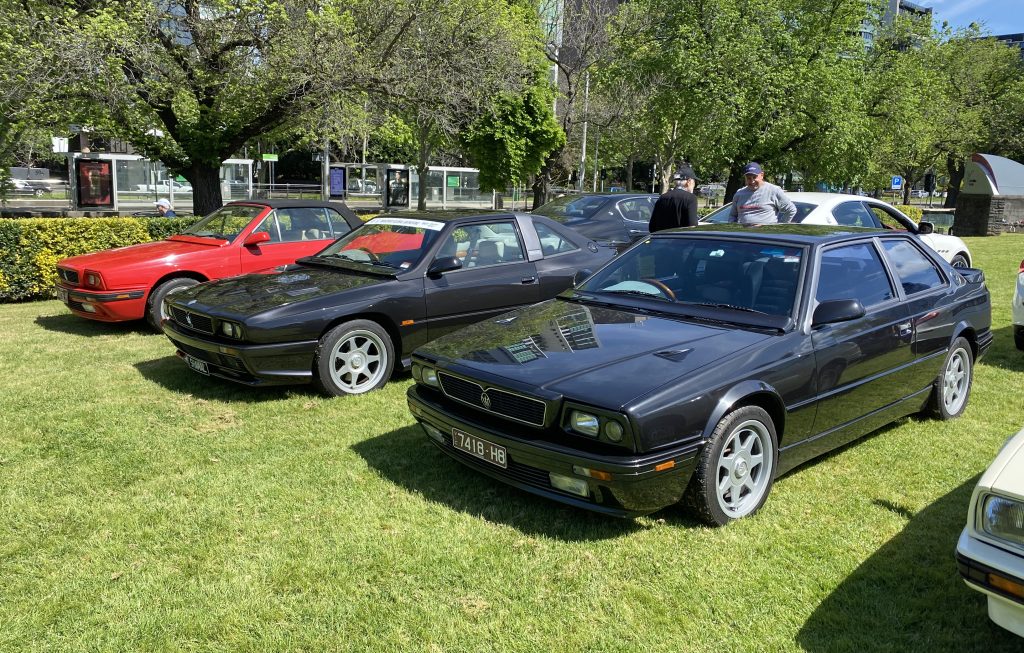 Drive Days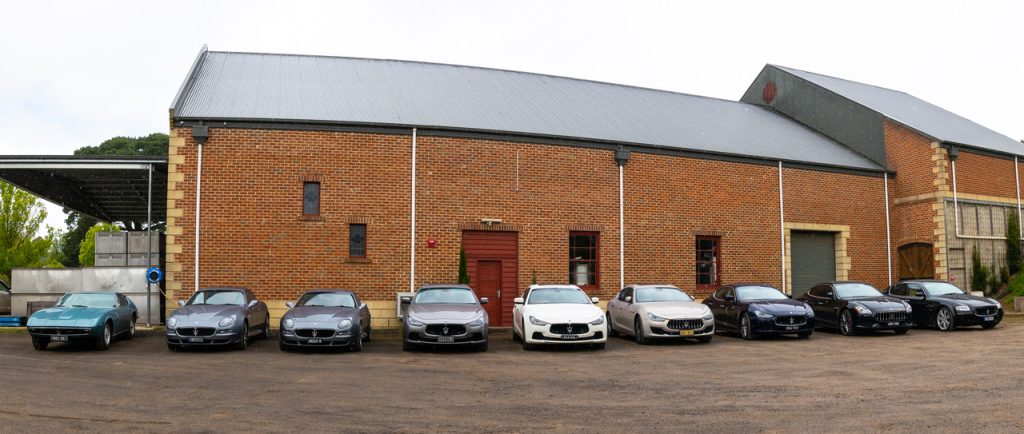 Accommodation was at the lovely Bellinzona Hotel: