"Maserati Days 2023" – five days celebrating 100+ years of Maserati road and racing cars. This celebration comprises three separate events: Drive Days, Display Day, and the Reg Hunt Dinner, as outlined below.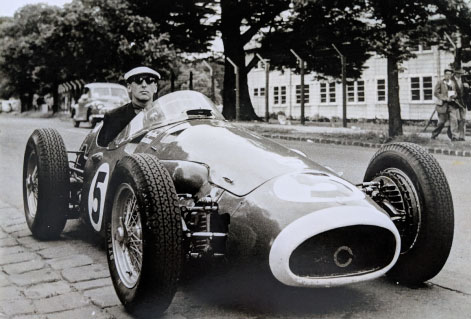 Reg Hunt in his Maserati 250F (chassis no. 2516), Albert Park Lake road circuit, c. 1956
Drive Days – we booked accommodation for three nights (November 13 – 15) at RACV Cape Schanck, and designed some great drives along the backroads of the Mornington Peninsula. A booklet with full details was mailed to all participants, and the program outline was follows:
Monday, 13 November: we met at McClelland Gallery for a light lunch and then drove to RACV Cape Schanck resort for check-in, with group dinner at the resort's Samphire Restaurant.
Tuesday, 14 November: after breakfast, we drove to Trofeo Estate for a two-course lunch. A scenic drive back to the RACV, and opportunity for an afternoon walk to the Cape Schanck lighthouse, with a free evening.
Wednesday, 15 November: after breakfast, we left for a tour of the National Trust-listed McCrae Homestead, then on for a casual lunch at the Royal Hotel in Mornington. In the afternoon, we visited Charlie's Auto Museum and then returned to RACV Cape Schanck for a farewell dinner.
Display Day – on Sunday 19 November, we hosted a display of Maserati cars, supported by other Italian marques, on the lawns at Deaf Children Australia, against the backdrop of their iconic 1866 bluestone building. The Display saw great attendance with a wide range of modern and classic Italian cars, and ran from 10 a.m. to 2 p.m. in beautiful sunny weather. Food, drinks and Maserati Days merchandise added to the atmosphere for another very enjoyable Display Day – pictures below.
Reg Hunt Dinner – our annual tribute to our Club's Founding Patron, the late Reg Hunt, was held on Saturday 2 December in the Pavilion Room at the RACV Club, Melbourne. The evening began at 6.30 p.m. with pre-dinner drinks and canapes, followed by a three-course dinner and an interview with special guest Tim Schenken, former F1 and sports car driver.
Drive Days 2023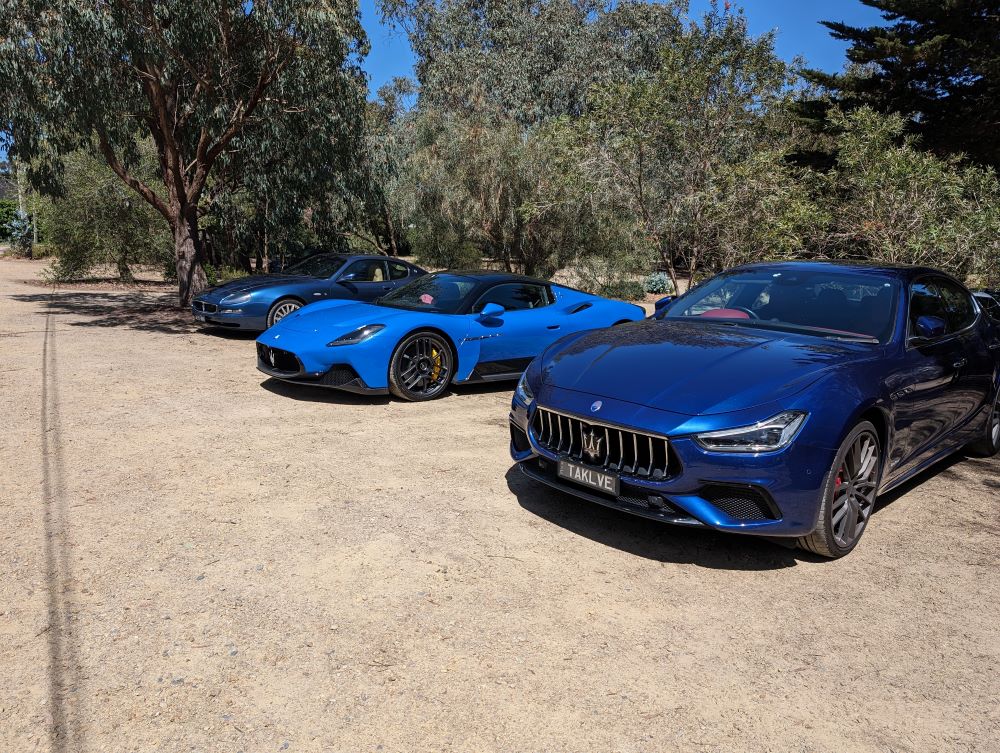 Display Day 2023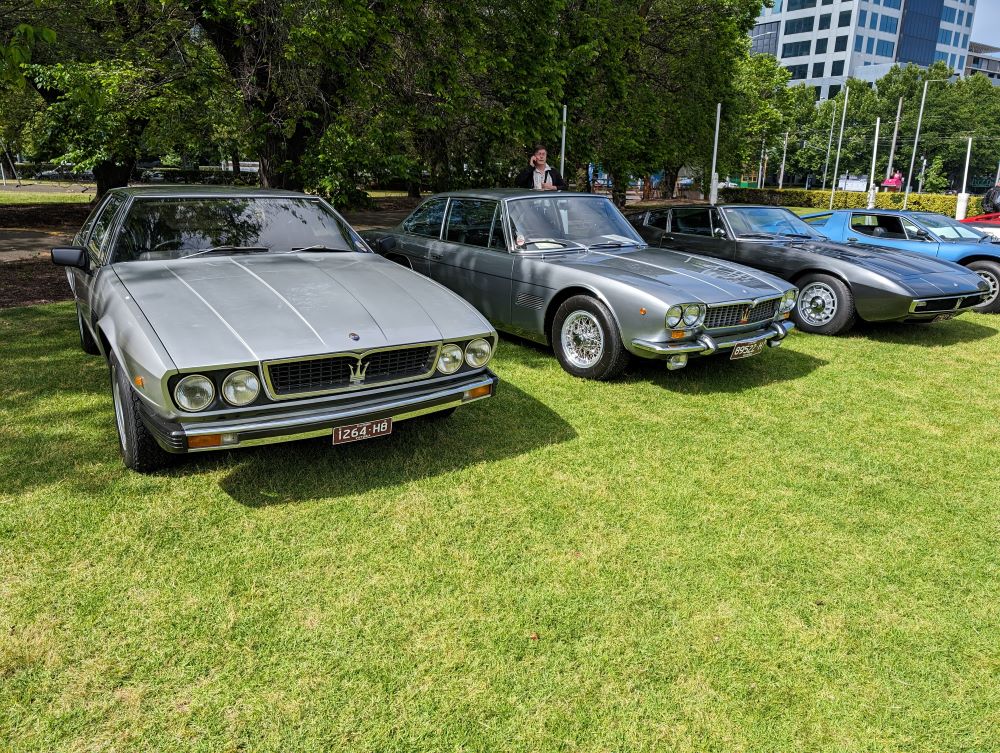 Reg Hunt Dinner 2023