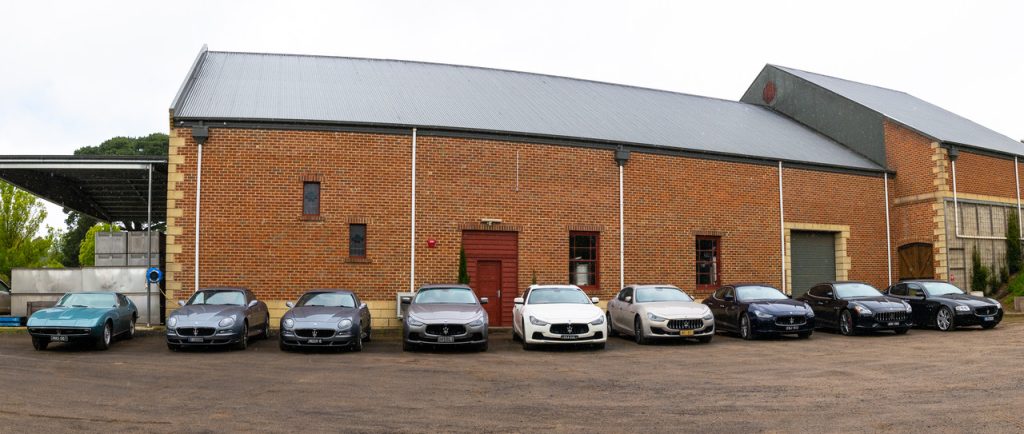 Victoria's Club Permit Scheme (CPS) allows members of vehicle clubs that are approved by VicRoads to apply for club permits, allowing limited non-commercial use of eligible historic vehicles on the road network.
MOCA is an approved club and has appointed office bearers (see below) to administer club permit applications and renewals under the CPS. There is no charge to members or associates for this service, and sponsorship is not restricted to Maserati vehicles.
The details of how to apply for or renew a club permit, along with the relevant forms, are available on VicRoads' web page:
https://www.vicroads.vic.gov.au/registration/limited-use-permits/club-permit-scheme/get-a-club-permit
New permit applications
MOCA members or associates who wish to submit a vehicle for its initial registration under the CPS need to provide the following to an authorised Club office bearer:
Club Permit Application
Vehicle Eligibility and Standards Declaration (together with original of the Roadworthy Certificate, not more than 30 days old)
Digital photographs of the vehicle, showing:
front
driver's side
rear
driving position (driver's side with door open)
VIN/Chassis number (if accessible)
VicRoads accepts only paper forms with original signatures, and therefore we cannot process an application or renewal form by email.
If you want the Club office bearer to return the signed forms to you, please include a stamped self-addressed envelope. If you want the office bearer to forward the signed forms to VicRoads, you should enclose a stamped envelope addressed to VicRoads, along with payment (cheque, money order) for the VicRoads fee.
On receipt of your CPS plates, please notify MOCA of your registration number via email to secretary@moca.org.au, so that our Club database can be kept up-to-date.
Permit renewals
VicRoads requires that a signature by an authorized MOCA office bearer is entered on the annual permit renewal notice.
If you want the office bearer to forward your application to VicRoads, you should enclose a stamped, addressed envelope to VicRoads, along with payment (cheque, money order) for the VicRoads fee. The form will then be signed on behalf of MOCA and sent directly to VicRoads.
Permit conditions
Permit conditions and the responsibilities of permit holders are set out in the Club Permit Application form. MOCA is required to notify VicRoads if it becomes aware of any use of a club permit vehicle that is contrary to the CPS conditions, or if any member uses a club permit after ceasing to be a current financial member. If you have a club permit it is therefore necessary to maintain a current membership. If not, your vehicle may be deemed unregistered and illegal to operate on the road.
If you subsequently sell a MOCA-sponsored CPS vehicle, please advise secretary@moca.org.au so that the Club's records can be updated.
Club endorsement for CPS documents
Requests for authorised signatures for:
(i) Vehicle Eligibility and Standards Declaration forms, and
(ii) Club Permit Application forms and renewals
should be made by sending the forms to:
Maserati Owners Club of Australia, Inc.
P.O. Box 344
Canterbury
Victoria 3126
OR
bring the forms to a monthly Cars & Coffee event, where Club office bearers are usually available to sign CPS documents on the spot.
OR
contact any of the following authorised officers: